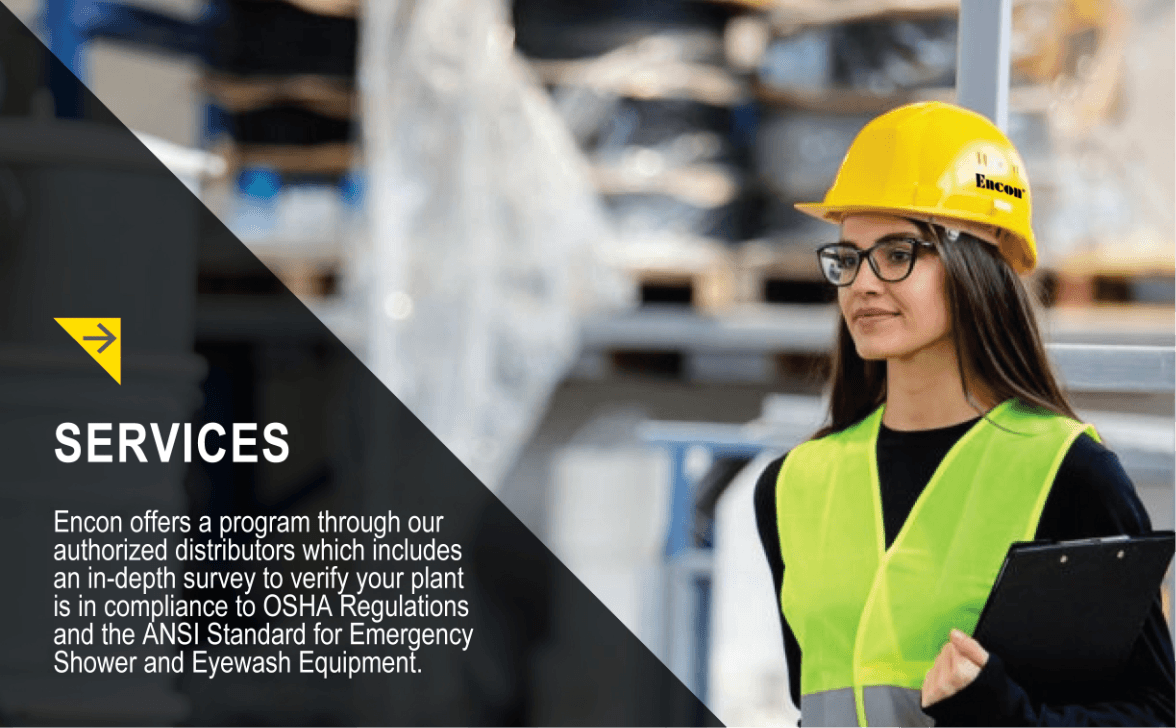 Encon offers a program through our authorized distributors which includes an in-depth survey to verify your plant is in compliance to OSHA Regulations and the ANSI Standard for Emergency Shower and Eyewash Equipment. The ANSI Diagnostic Survey provides a report detailing the following:
Equipment location, identification number, and type
Visibility of unit
Proper operation of unit per ANSI guidelines (Shower pattern, eyewash height, flow pressure and volume, etc.)
Location compliance
Freeze protection requirement and testing
Water temperature requirement and testing
Recommendations for compliance
Complete parts list
If you are interested in this type of service, please contact a distributor in your area or one of our Regional Sales Managers by clicking here.